Jared Evans leaves Eau Claire for high school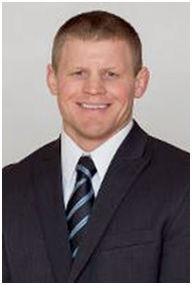 Jared Evans has left his position as interim head wrestling coach at Eau Claire to take over the Menomonie (WI) High School team for 2015-2016. Evans was appointed interim head wrestling coach at Eau Claire in January of this year when Steve Wozniak stepped down from the head coach position. Evans came to Eau Claire as a volunteer assistant at the beginning of the 2014-2015 season and previously spent five years as an assistant at Augsburg College where he was a three time All-American and member of two championships teams.
Eau Claire will now seek their sixth different head coach since long time coach Don Parker retired after the 2009 season.
Jared Evans takes over Menomonie wrestling program (Chippewa.com)