All-Freshmen Team & Freshman of the Year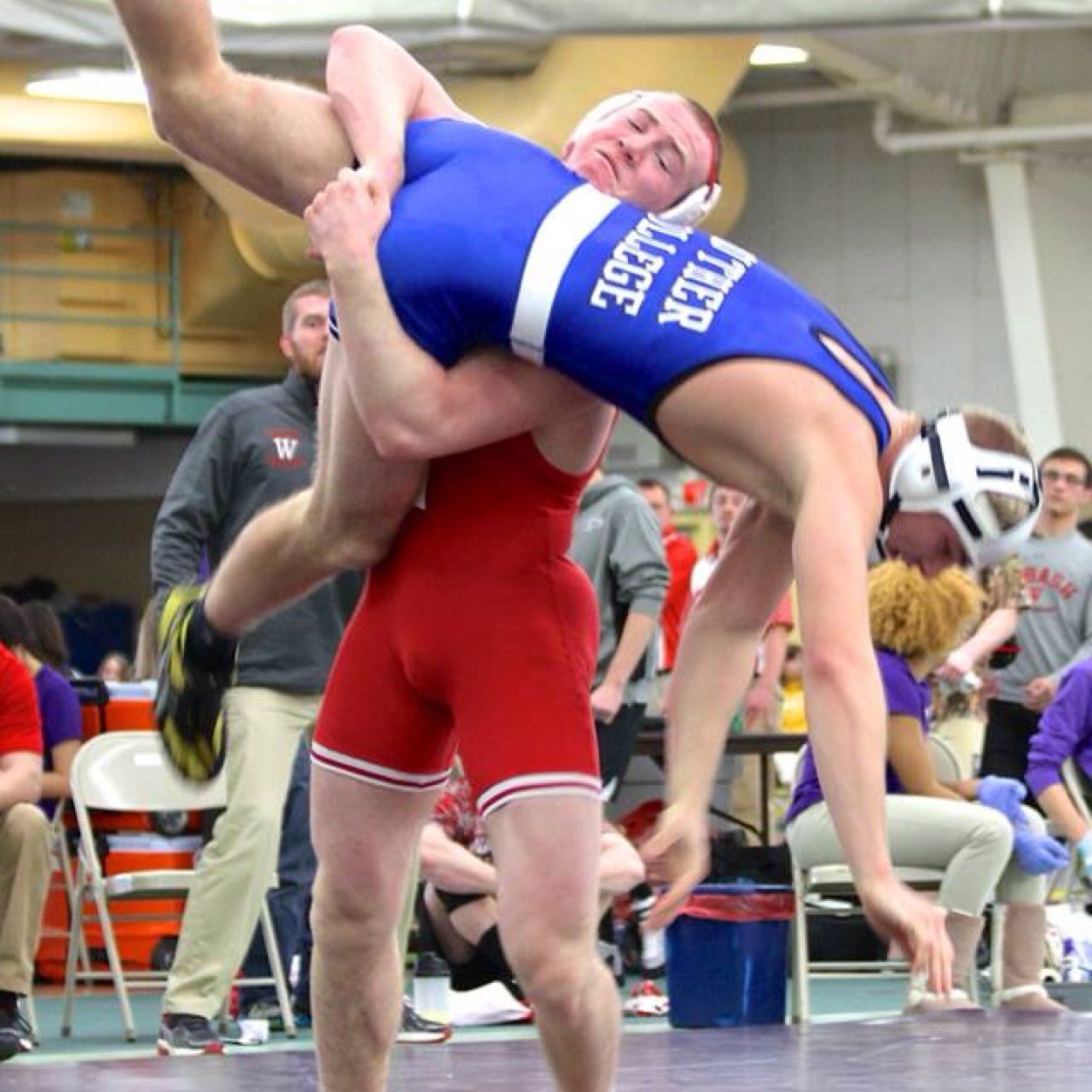 The 2014 d3wrestle.com Freshman of the Year should not be a surprise to anyone. Riley Lefever of Wabash is this year's winner after an outstanding debut season for the Little Giants. The Fort Wayne, Indiana, native joined brothers Connor and Reece at Wabash this season and compiled a 41-0 record at 184 lbs. on the way to a national championship win in the NCAA finals in Cedar Rapids on March 15th. He defeated returning NCAA runner-up Brian Broderick of TCNJ 3-1 with a takedown in the first sudden victory period to become the first ever NCAA Champion from Wabash and lead the Little Giants to a 9th place finish, their best ever at the event.
During the season Lefever was the champion at the Concordia Open, Little State, North Central Invitational, Mid-States Championship, and the Midwest Regional. He was the Outstanding Wrestler at the North Central Invitational and the Outstanding Freshman at the Mid-States. He was undefeated at the NWCA National Duals to help Wabash to a 5th place finish at that event.
In high school, Lefever was both a state and USA Wrestling Junior National freestyle runner-up last year.
See below for the rest of the 2014 d3wrestle.com All-Freshman Team
125 – Lucas Malmberg, Messiah – NCAA Runner-Up, Mideast champion, 46-4
133 – Dustin Weinmann, La Crosse – NCAA qualifier, Midwest runner-up, 21-11
141 – Charlie Banaszak, Chicago – NCAA 4th, Midwest 3rd, 29-11
149 – Nick Drendel, Dubuque – NCAA 8th, Central champion, 22-8
157 – Larry Cannon, Messiah – 25-13, wins over All-Americans Garrison and Jasinski
165 – Stephen Aiello, Wheaton – NCAA 7th, Midwest 3rd, 44-13
174 – Carlos Toribio, Ithaca – NCAA qualifier, Northeast 3rd, 25-8
184 – Riley Lefever, Wabash – NCAA Champion, Midwest champion, 41-0
197 – Hunter Ayen, Springfield – Northeast 4th, 28-12
285 – Zachery Roseberry, Delaware Valley – NCAA 4th, East champion, 29-7
2014 Results for 2013 All-Freshman Team
125 – Izzy Balsiger, UW-La Crosse – 2-1 this season
133 – Ryan O'Boyle, McDaniel – NCAA 4th
141 – Nathaniel Behnke, UW-Eau Claire – NCAA qualifier
149 – Bobby Dierna, Cortland – NCAA runner-up
157 – Everet Desilets, Johnson & Wales – NCAA 5th
165 – Shaun Gillen, Oneonta – Northeast 4th
174 – Dallas Winston, Delaware Valley – 1-2 this season
184 – Josh Thomson, Messiah – NCAA 4th
197 – Shane Siefert, UW-Whitewater – NCAA runner-up
285 – James Buss, Loras – NCAA Champion