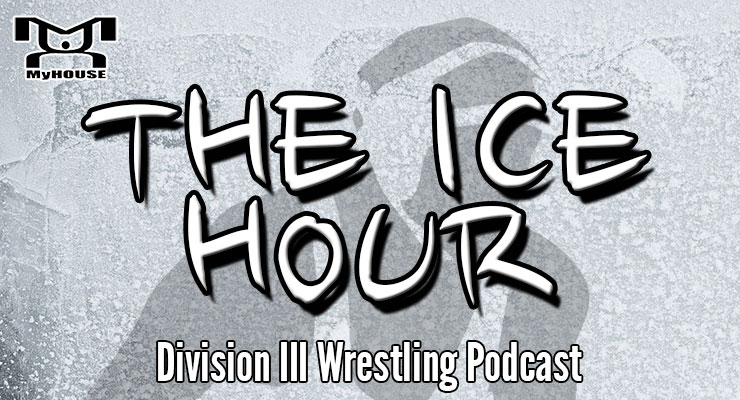 Subscribe to this show via: iTunes | Android | RSS
On Episode 8 of The Ice Hour, we'll visit with Jim Brown, the founder and mind behind Wrestling For Live, a non-profit organization with numerous goals about getting kids to participate and become fans of wrestling.
Brown, a resident of Cedar Rapids, Iowa, home of the 2016 NCAA Division III Wrestling Championships, has helped thousands of kids attend wrestling matches around the country.
Find out how you can contribute to his cause at WrestlingForLife.org.
Our second guest is two-time Division III All-American Jesse Gunter from Baldwin Wallace University. Gunter aims for another shot at the podium and an elusive national championship, but Gunter has to do all this while legally blind. Gunter explains the team component of BW's OAC championship season as well as fighting through some of the questions surrounding his sight.
The Ice Hour is proudly sponsored by My House Sports Gear.
SUBSCRIBE TO THE ICE HOUR
iTunes | Stitcher | Spreaker | Soundcloud | Android | RSS